XOXO Luna
000004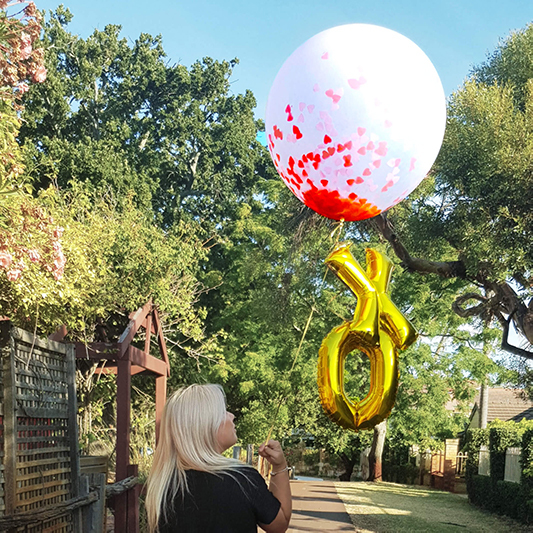 ALL ORDERS ARE PICK UP ONLY.
Pick Up Location: Our Mother's Day Pop Up at Green Room Decor, 34 Eighth Ave, Maylands, Perth
Balloon weight & card included.
Shape options between 36" ROUND CONFETTI or 36" PINK HEART
A 36″ jumbo balloon with 2 big XO gold foil letter. These are all over Pinterest and ladies love them. Choose between a made-for-Mother's Day heart confetti 36" Balloon or a giant 36" pink heart or...
Every XOXO Luna is topped off with cute XO letters to tell Mum you care.
Recipient Name (for card)
Who's it from? (for card)
Options
Giant Gold 36" Moon Balloon (13) Additional 36" Pink Heart Balloon (30) Additional 36" Confetti Heart Balloon (30)