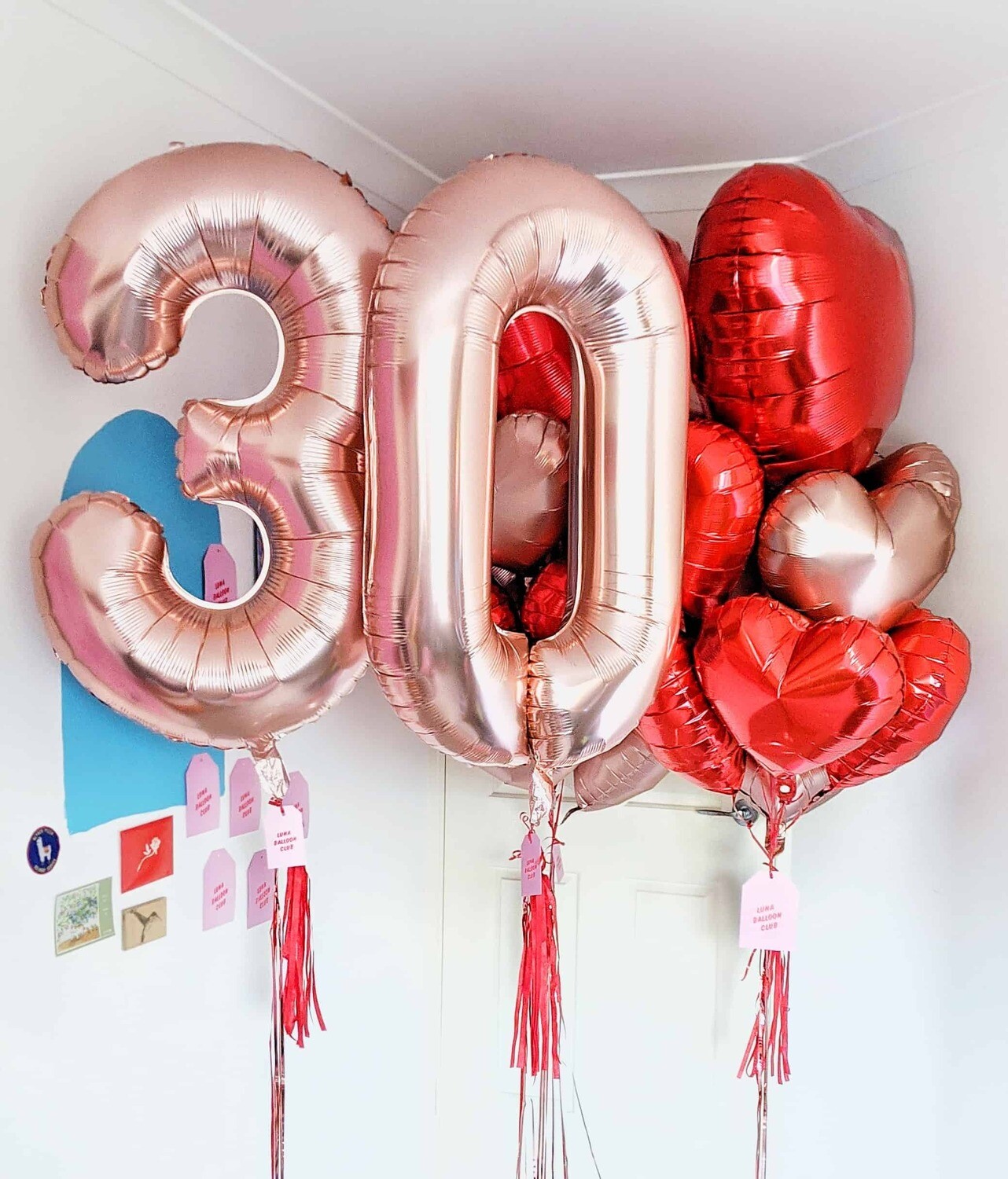 Number Anniversary Set Customizer
SKU 00034
Product Details
The Product

Send some anniversary numbers to your favourite couple, that special someone or yourself! The base set comes with number balloons and a small set of 5 heart balloons.When inflated the number balloons are 76cm x 102cm.

Balloons and colours may not be exact as pictured.
Customisations

Select the colour and combination of romantic heart balloons, the colour of number balloons and size of your bunch from our several options.
Balloons may not be exact to picture as they will be customised to your preference.

Delivery Locations

Check our Delivery Areas page in the menu to see if your location is in our delivery areas.

Delivery Timing

Your deliveries will enter a delivery schedule for that day between 10:30 am and 5:30pm. If you have a specific time or deadline that your order needs to be delivered by, please confirm with us through phone or email.


Delivery Instructions

You will have the option to select pick up or delivery date and time during checkout.


Please see our *Delivery & Pick Up Protocol and *Delivery & Pick Up Terms & Conditions to understand our protocol when recipients are not home. Please note delivery charge will not be refunded if recipients are not home. Please factor in your purchase decisions that balloons that are left at location are subject to wind, heat and sunlight which may affect the balloons. In certain circumstances where the courier has deemed bunch "unsafe to leave" our couriers will bring back the balloons for pick up in our West Perth Studio.
Save this product for later