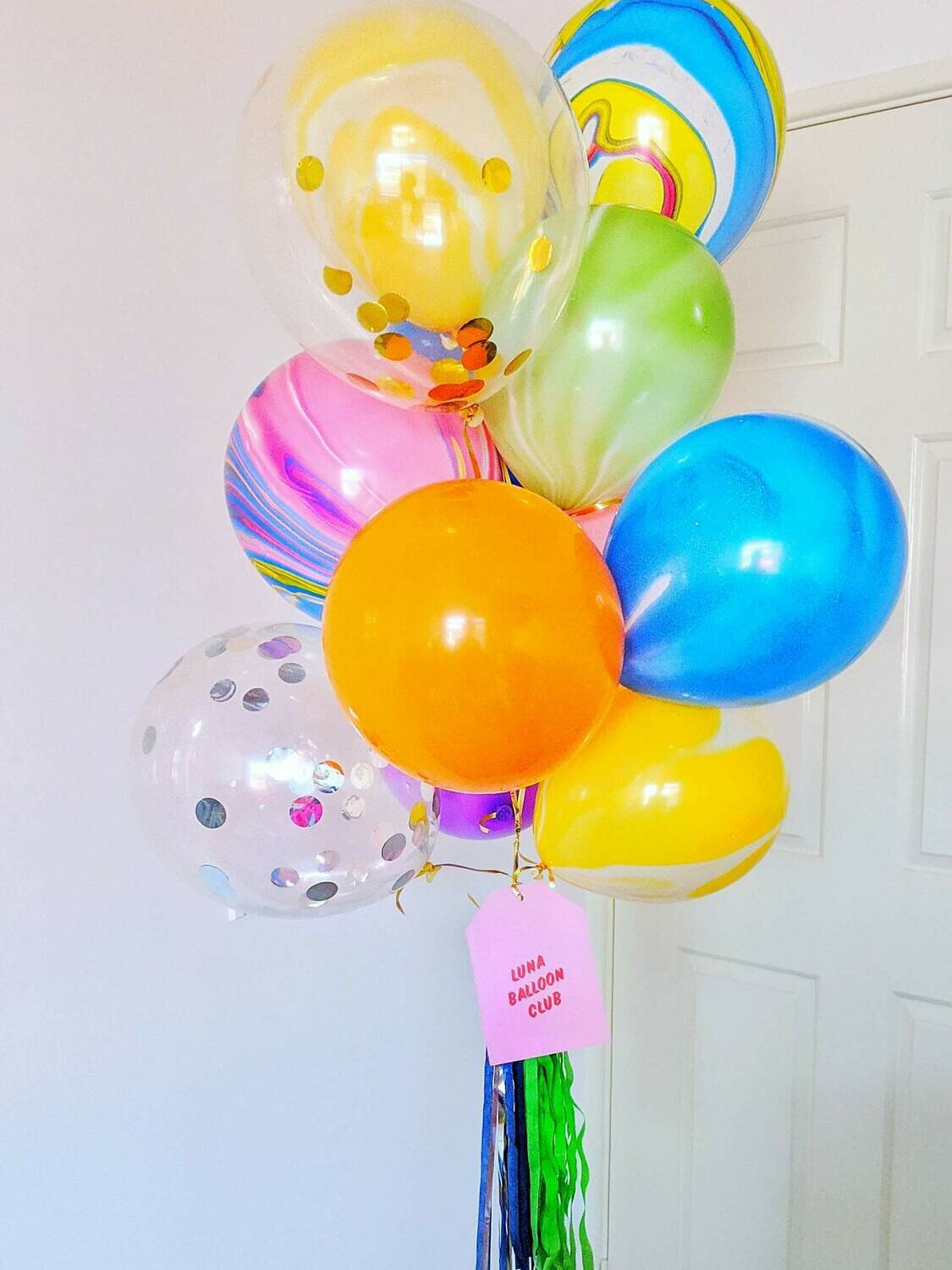 Marble Luna | Colour & Style Options
SKU 00018
Product Details
A bunch of 10 marble, colour block and confetti balloons.
We include a balloon weight, high float (a gel that maximises float time) decorative fringe and ribbons included!
Please be aware that due to the nature of marble and confetti balloons, they can have a float time of less than 24 hours. To maximise float time keep away from heat and wind.

Available for pick up or delivery in selected Perth suburbs. Check our delivery areas to see if your location is in our flat rate shipping location. If not, you can DM us and we'll organise custom shipping!
Deliveries occur from 10:30am onwards.
Same day orders are usually granted but are not guaranteed. In the event of this you will receive a full refund.
Save this product for later