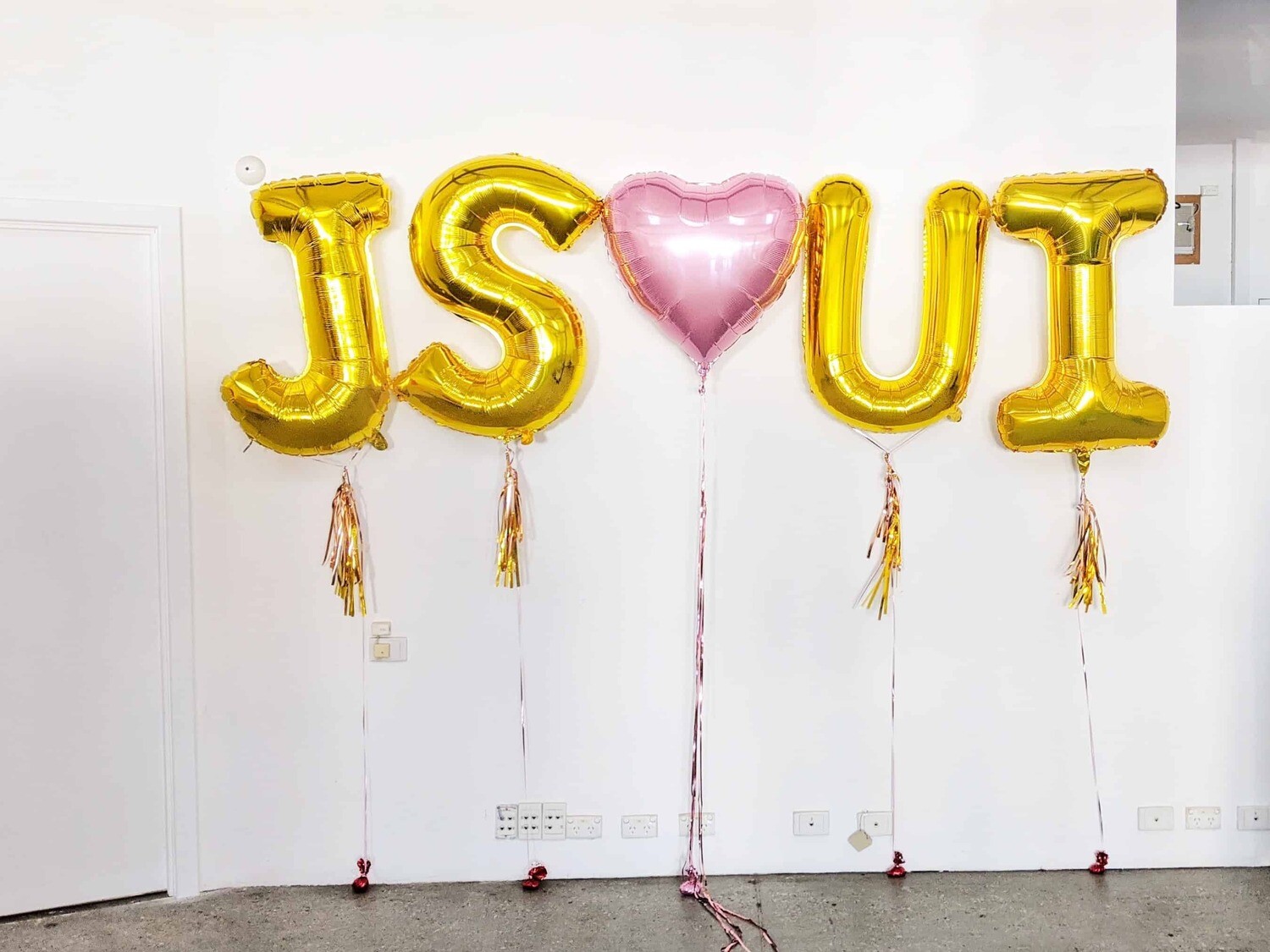 Valentine's Love Letters
SKU 00074
Product Details
Sometime's you've just got to S-P-E-L-L I-T O-U-T in giant floating gold letters.
All bunches include a balloon weight, decorative fringe and a card.
Deliveries:
Valentine's Bunches will be delivered between 10:30am and 5:00pm. As we will be experiencing a high volume of orders we will not be able take suggestions for specific delivery times. If you have a specific time in mind we suggest picking up from our West Perth Studio on the day.
Same day orders must be submitted before 10:30am. Same day orders are not guaranteed and a cancellation will be sent by email or text with a 100% refund (in 0-3 days) if we are unable to fulfil the order.
Save this product for later