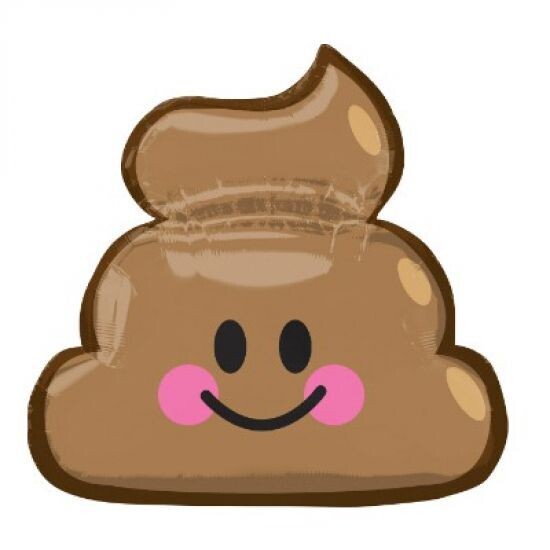 Giant Floating Doody
SKU 00014
Product Details
The Product
A single doody with inflated size of 63cm x 60cm.
(don't mistaken this for our old stock that used to be a bunch of much smaller doodies)
Inclusions

All balloons come inflated. We include a balloon weight and decorative fringe on all bunches. High float (a gel that maximises float time) is also included free of charge in all standard latex and confetti balloons for maximum float time.
Balloons may not be exact to picture as they will be customised to your preference.

Delivery Timing

Deliveries occur from 10:30am onwards. We will try our best to work towards requested delivery times but they are not guaranteed. Expect your delivery to arrive between 10:30am and 5:00pm. If you have a specific time or deadline that your order needs to be delivered by, please confirm with us through phone, email or text for guaranteed delivery, otherwise your suggested time is not guaranteed.
Delivery Instructions

There is an option during checkout to let us know delivery instructions, delivery date and details. Please factor in your purchase decisions that balloons that are left are subject to wind, heat and sunlight which may effect the balloons. In extreme weather conditions where it has been deemed that the balloons will likely be damaged if left, our couriers will bring back the balloons for pick up in West Perth. Please note delivery charge will not be refunded.
Save this product for later